Register
Pricing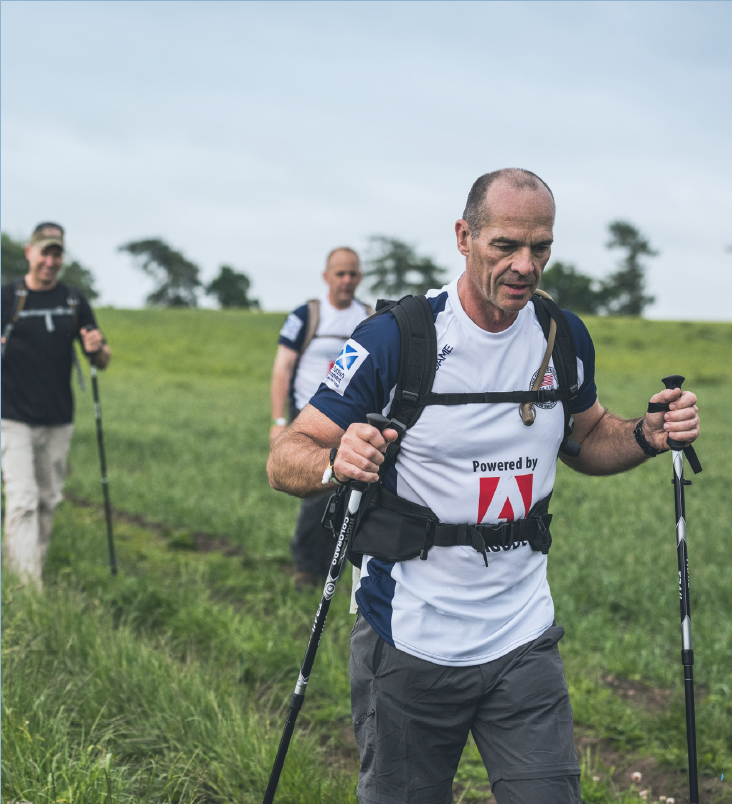 Appalachian Yomp Standard
Military/Veteran Registration Fee $85.00pp
Individual Registration Fee $100.00pp
Fundraising target + $400.00 pp
Registration fee will be dedicated from fundraising minimum.
Your registration fee includes all your food and drinks over the weekend, access to the campsite, goody bag, AFF AY t-shirt, completion medals at Bronze, Silver, Gold, and lots more! The fundraising target is $400.00pp and you will be amazed at people's generosity. As you register, your very own Yomp fundraising page will be created which you can share with friends, family, and your local community. 
We also have a self-funding option. For $500.00pp you can register without any fundraising obligation. A page will still be created for you – any money you raise will be gratefully received and enable us to continue to be there for WII, caregivers, active duty, veterans, and their families.
Why We Raise Funds
The Appalachian Yomp exists to raise vital funds to help support challenge-based events our nation's WII, caregivers, active duty, veterans, and their families can participate in around the world with our coalition partners.
As such we ask each yomper to commit to raising $300.00 in sponsorship as a minimum. We have also set sponsor goals for individuals and teams to raise which are military rank-based and if achieved are rewarded with gift packets.