Have you got what it takes
to complete the Tuscarora Yomp? 
30 October 2023 – 1 November 2023
Location Boulder Crest Retreat (BCR) Bluemont VA 
---
What is the Tuscarora Yomp?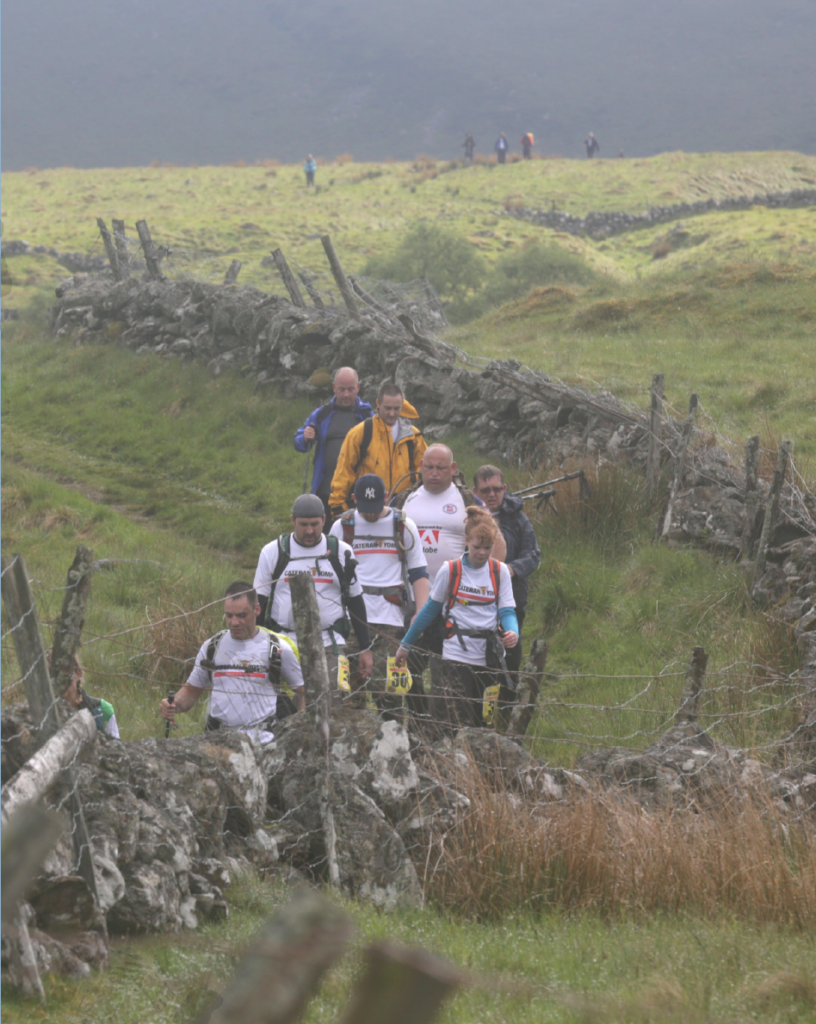 The Tuscarora Yomp (TY) (a British Commando term for a long-distance march) is a new concept for the USA and is one of the toughest events you can find. 
TY will be taking place on the 30 October – 1 November 2023 alone on the trail of the Bluemont Mountains starting and finishing at Boulder Crest Retreat (CR) Bluemont VA teams tackle the challenge over 44 miles (gold) in 24 hours over the tough terrain of the Appalachian mountain wilderness. You can also sign up for the silver or bronze distances (34 and 22 miles respectively). 
Why Take Part?
Sign up with friends, family, and colleagues to experience an unforgettable weekend whilst raising money for wounded, ill, and injured (WII), caregivers, active duty and veterans, and their families. Whichever distance you choose, you can test both your physical and mental limits whilst trekking through some truly breathtaking scenery. 
Don't worry if you don't have a team, any individuals or pairs will be grouped together with individuals of similar abilities. Check out our Facebook page to connect with others who will be Yomping the fantastic trail. 
---
ALLIED FORCES FOUNDATION'S MISSION:
To improve the quality of life of our wounded, ill and injured veterans and their families through participation in adventurous and challenging outdoor activities.
Regardless of age, gender, race, or ethnicity, the Allied Forces Foundation will focus on rehabilitation and empowerment for these wounded heroes and their families. They clearly understand the high cost of freedom.
ABOUT ALLIED FORCES FOUNDATION:
Allied Forces Foundation, a non-profit organization, was established to unite wounded, ill, and injured service members, Veterans, and caregivers from the US, UK, and allied nations forces in wellness and healing. 
Through a series of outdoor, peer-led events that challenge the mind and body, Allied Forces Foundation provides opportunities that reinvigorate the spirit of comradeship and teamwork and instill a renewed sense of purpose within the Veteran community.
The Allied Forces Foundation is predominantly an American/British charity with the goal of bringing the US, UK, and allied nations Veterans, caregivers, and families together for community activities. 'Side by Side' is our motto because it exemplifies our approach to recovery. Those who have fought together reunite, share experiences, and offer support to one another.